Certification Package: Master Customs Specialist (MCS) Certification
Log In to Enroll

This certification is available to: Non-member and Member. Please log in to enroll.
About the MCS Certification Course
The Master Customs Specialist (MCS) Certification designates its holders as possessing advanced knowledge and skills in U.S. Customs and its partner government agencies. A highly prized and recognized accomplishment, the course leading to certification provides the practitioner with a depth of expertise beyond the day-to-day operational demands of Customs brokers and import operations. It instills the expertise to advise clients on strategic considerations and risk management. It also provides a deeper understanding of the impact and great implications of day-to-date decisions and enhances the holder's ability to exercise responsible supervision.
The MCS certification program covers advanced import topics, real-word application, strategic considerations, and risk implications for Customs brokers and their customers.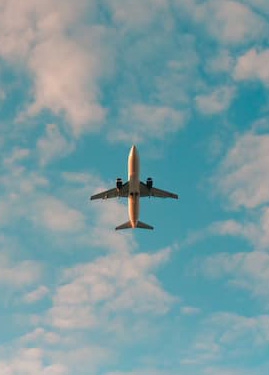 The course is broken down into 8 major parts:
Classification
Compliance
Mitigation Guidelines
Valuation
Admissibility Requirements
Transportation
CATAIR
Management
Cost
$1,000 for members
$1,575 for non-members
Master Customs Specialist (MCS) Prerequisites
The Master Customs Specialist Certification to be offered through the NCBFAA Educational Institute (NEI) will provide members of the community with advanced training and the opportunity to become certified with a master's-level designation in the practice of Import Regulations. This program is intended to recognize individuals with a heightened level of expertise beyond a journeyman level in the disciplines required for practical import operations. If compared to an academic degree, it would be analogous to the penultimate achievement of a master's level of proficiency. The MCS will be highly visible throughout the industry and will provide the model for the vertical and lateral extension of the existing body of NEI certification programs.
Please note the following prerequisites are guidelines for enrollment only, and not required. It is our belief that potential students are best able to gauge their fitness for this certification program.
The NEI's Certified Customs Specialist (CCS) designation is not a prerequisite for the MCS Course.
| | CCS Designee | Import Industry Experience (Non-CCS) |
| --- | --- | --- |
| Work Experience | Currently working in trade industry | Seasoned Import Professional Min. 6 years' experience |
| Career Milestones | Resume/CV demonstrating industry experience | Resume/CV demonstrating industry involvement |
| Formal Education | 4-year degree or 4-year equivalent industry experience | 4-year degree or 6-years equivalent industry experience |
| Employer Support | Optional letter of support from employer/manager | Optional letter of support from employer/manager |
Criteria
To be Awarded the MCS Designation, Learners Must:
Review all modules & pass all module quizzes
Complete and pass a comprehensive final exam
Submit a scholarly essay and receive a passing grade from NEI experts
Academic Performance:
80% on all module quizzes
80% on Final Exam
Assessment:
Satisfactory production of college-level writing in the form of a persuasive essay.
Scholarly Essay
The final step in earning your MCS designation is the scholarly essay.
Completion of a Persuasive Essay on an NEI-Approved Topic
Must propose an argument surrounding your topic.
Clarify and support your argument through relevant facts and research.
Demonstrate sufficient knowledge on the subject.
Average Essay to be 1500-3000 Words
Minimum of 1500 words
User APA Guidelines for both in-text and end of essay citations
Graded Pass or Fail
Graded by an NEI-selected expert/group of experts.
Learners may resubmit their essay per expert feedback if a failing grade is received.